Virtual perio-clinic
Clinical scenario-based questions
Patient
A male patient, DOB 1950 complains on tooth drifting and sensitivity to cold.
Medical history:
Chronic pain syndrome and Arthritis – taking Panadeine Forte when in pain
Family history:
Mother has been wearing complete dentures since she was 45
Social history:
Unemployed, single, smoker – smoking 5-6 cigarettes per day for 40 years, occasionally clenching his teeth

Dental:
Lost two upper molars 16 & 17 and two lower central incisors 31 & 41 due to mobility in 2015. The two lower central incisors have been replaced by the acrylic partial denture in 2016 that the patient is still wearing.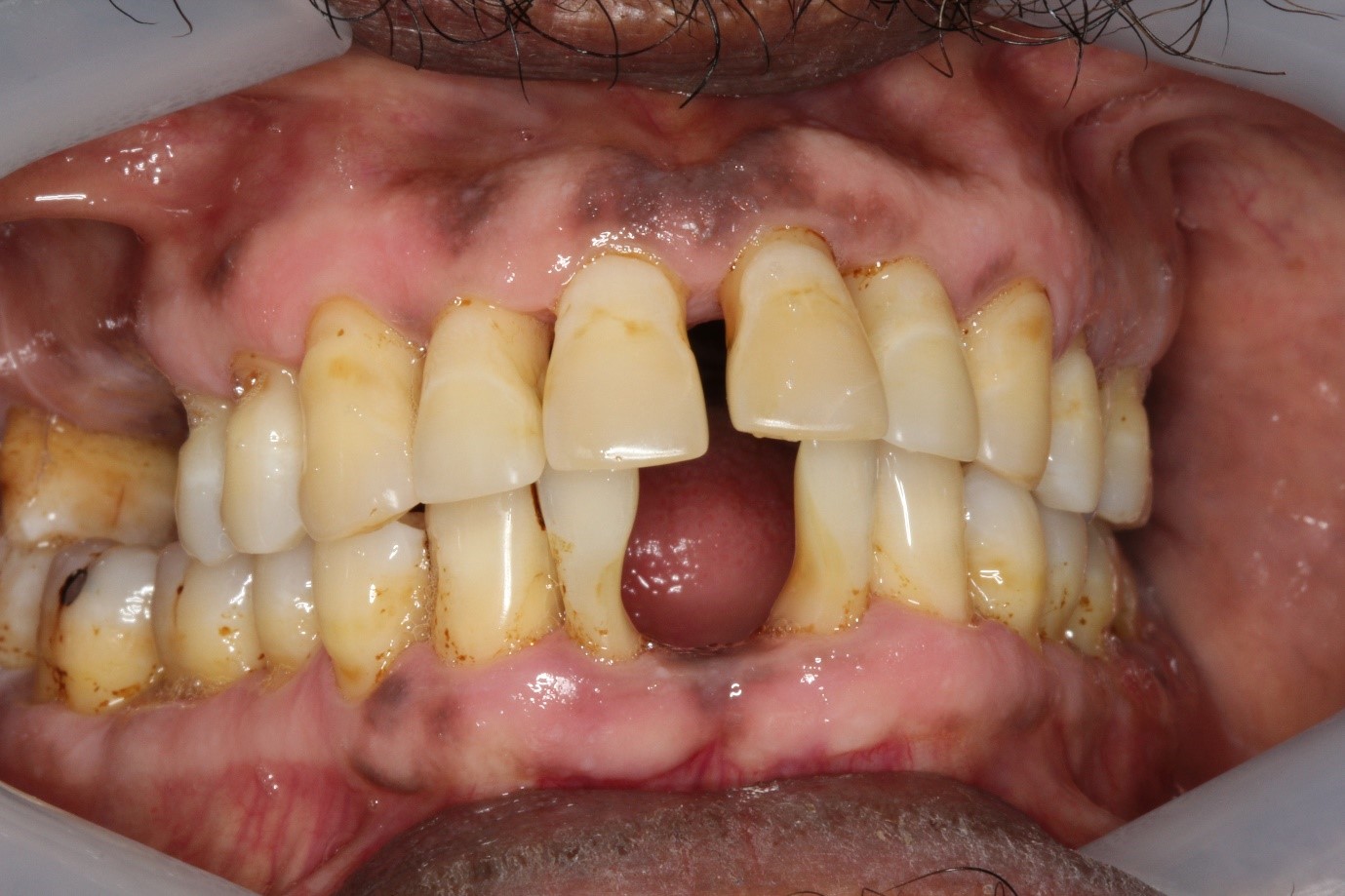 Virtual perio-clinic quiz
Results
Don`t give up, Try again!
#1.

What is full periodontal diagnosis according to the latest classification from 2017?
#2.

Which of the proposed periodontal treatment plans would be most suitable for the case?
#3.

The patient's gingiva shows diffuse dark brown discolorations. Which of the following conditions may cause such pigmentations?
#4.

The patient is a smoker. Which of the following smoking related lesions may be found on the oral mucosa of smokers?
#5.

Name hand instruments that would be most efficient in debridement of mesio-buccal and mesio-palatal surfaces of 24 in this case?