Virtual perio-clinic
Clinical scenario-based questions
Patient
A female patient, DOB 1961 complains on bleeding gums (gingiva) and occasional suppuration and mobility of upper last tooth on the left. No swelling or pain were reported.
.
Medical history:
Diabetes mellitus type II since 2015; taking Diabex; latest HbA1c=9%
Family history:
Father has implant supported dentures
Social history:
Unemployed, married, non-smoker.

Dental:
Lost a few teeth due to periodontitis and caries (refer to 2015 OPG). Lower wisdom teeth were extracted due to recurrent pericoronitis.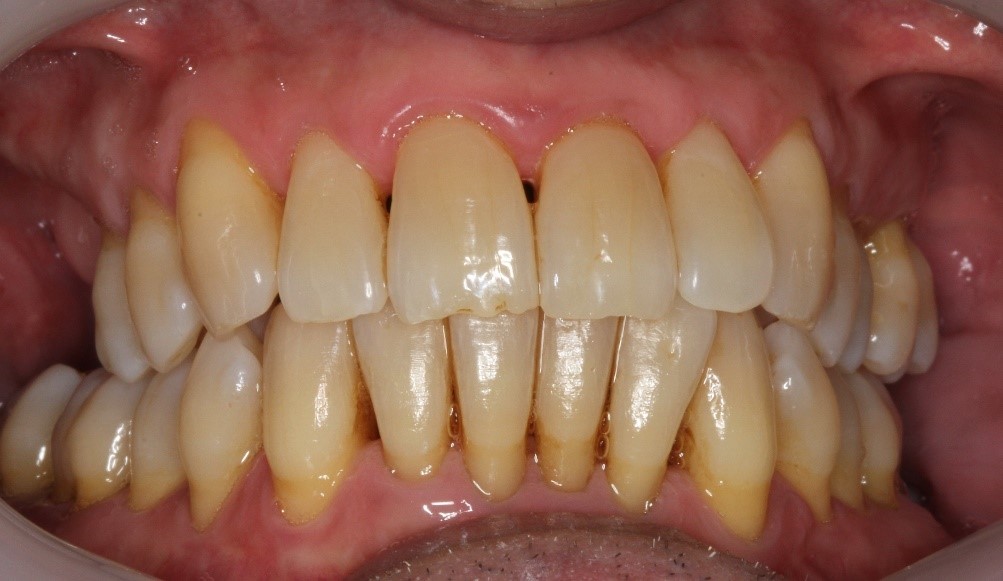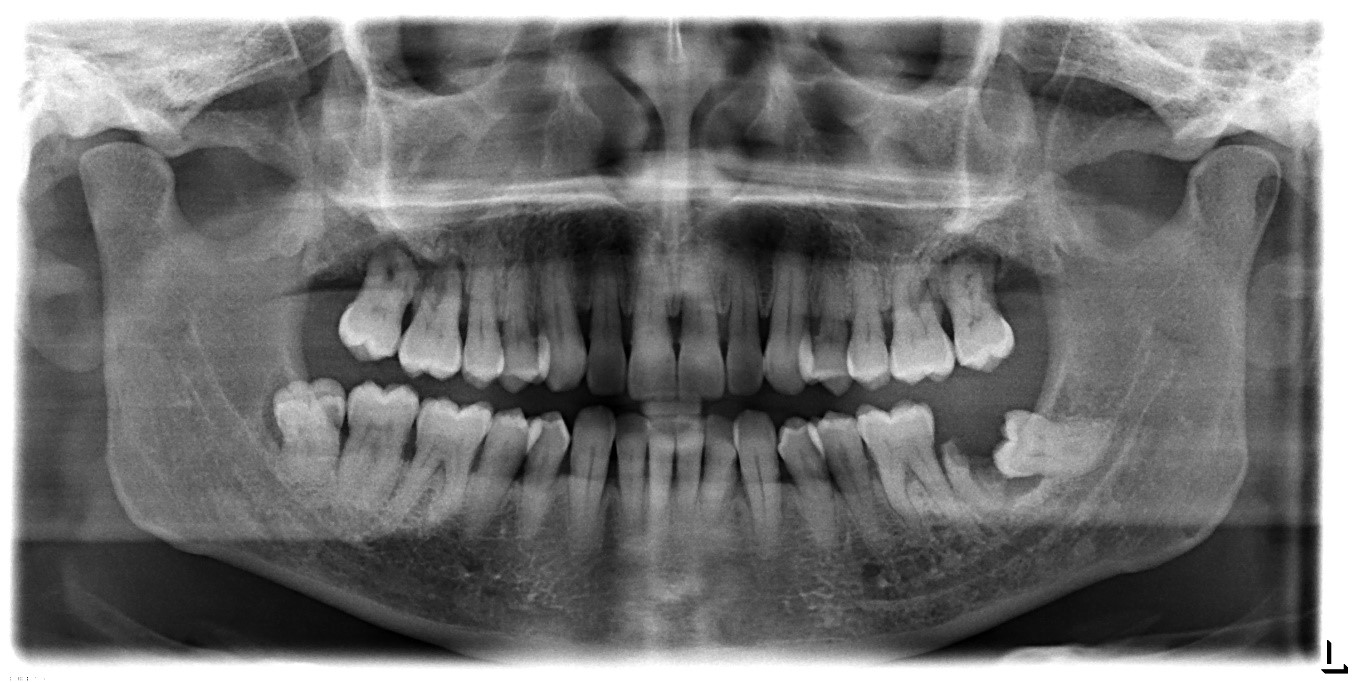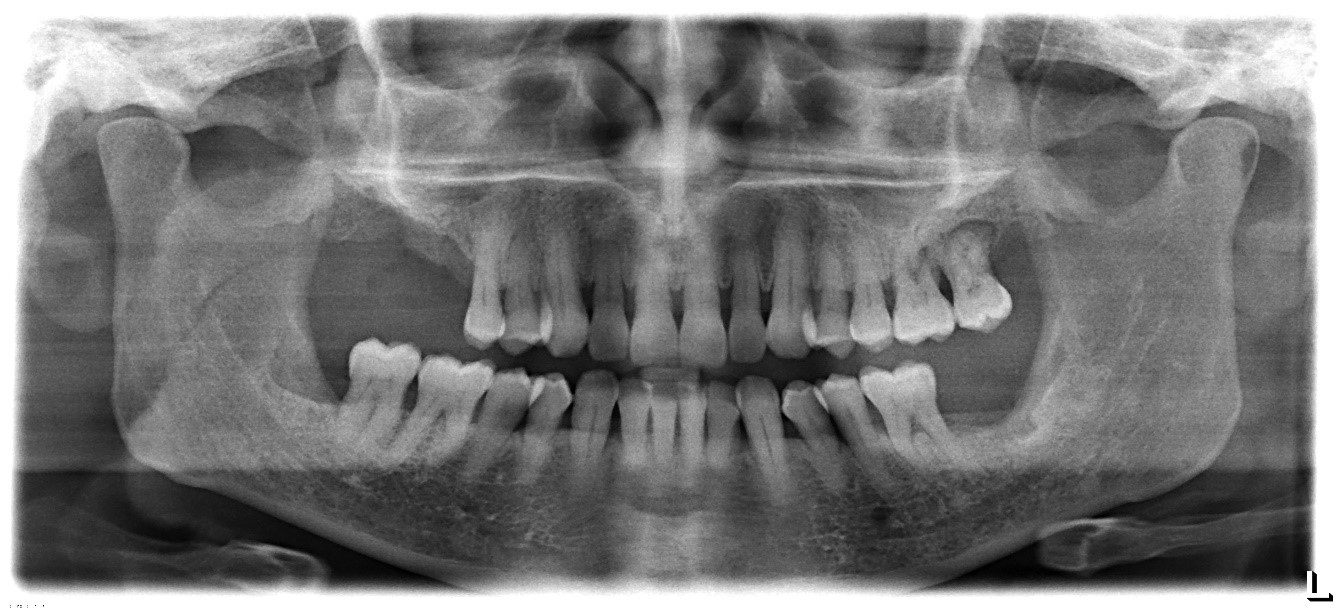 Virtual perio-clinic quiz
Results
Don`t give up, Try again!
#1.

What is full periodontal diagnosis according to the latest classification from 2017?
#2.

After close inspection and cold test, tooth 27 showed deep caries lesion on distobuccal root surface and cold test was negative. According to clinical findings and OPG, diagnosis related to tooth 27 might be.
#3.

Several molars show furcation involvement. Which statement related to the size of furcation entrance is most correct?
#4.

Which of the following factors may predispose a furcation to attachment loss?
#5.

Which of the following may cause furcation involvement?