Virtual perio-clinic
Clinical scenario-based questions
Patient
Patient is 64 years old male.
Medical history:
The patient has Diabetes mellitus (type II) since 1989 controlled with Metformin. His latest HbA1c < 7%
He has also had high blood pressure for 10 years now – used various types of medications to control blood pressure, but last year his GP prescribed him Sevikar 40/10TM.
He is not allergic, not smoking or drinking alcohol
Chief complains:
Noticed that his gums are swollen, very sensitive and bleeding on brushing. The symptoms started a few months ago.
He had visited his general dentist, who recommended using Listerine Zero mouthwash twice a day for a month.
Family history:
No similar issues reported in family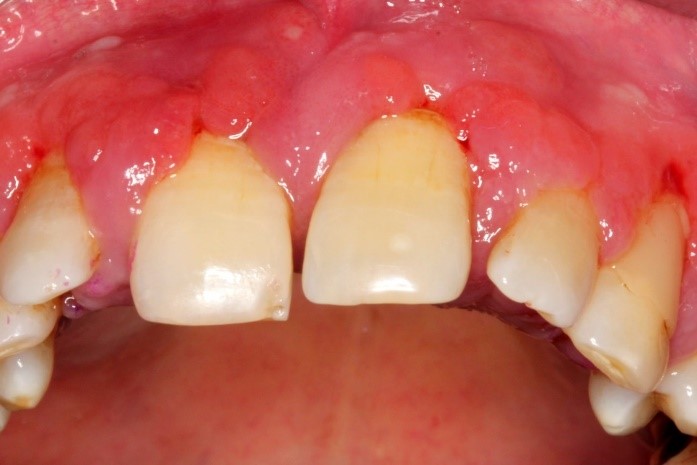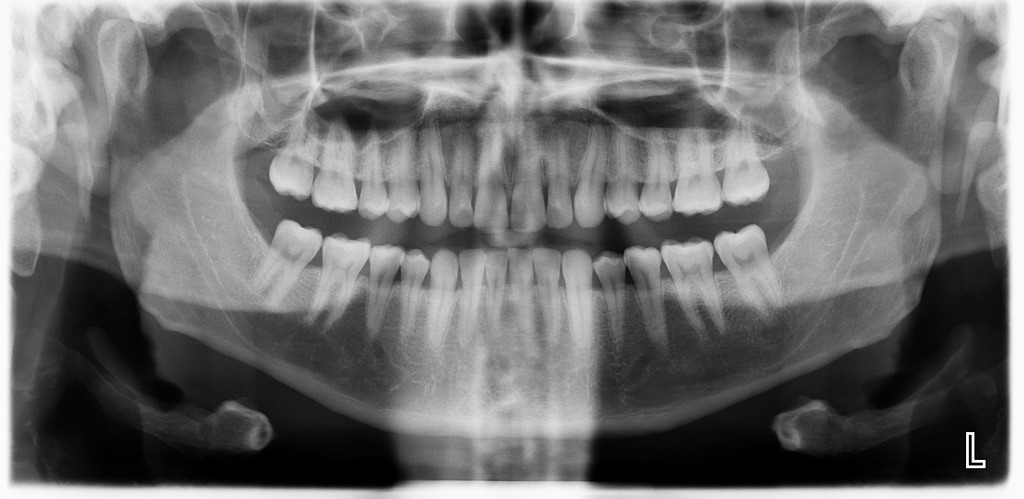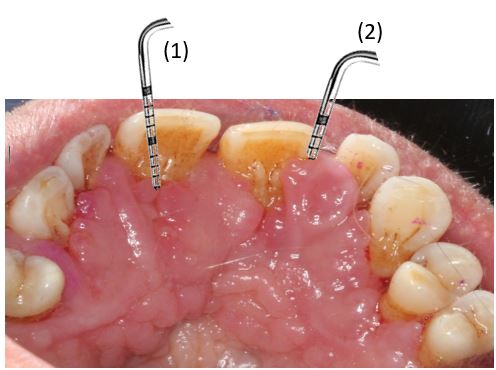 Virtual perio-clinic quiz
Results
Don`t give up, Try again!
#1.

How deep are pockets (PD) as measured with CP-15 periodontal probes (1) & (2)?
#2.

What is the most likely diagnosis in this case according to 2017 classification system?
#3.

What would be the most likely differential diagnosis of the condition shown in the image?
#4.

What sort of medication can have adverse effects associated with gingiva?
#5.

How long does it take to develop gingival condition as the one shown in image?